TOP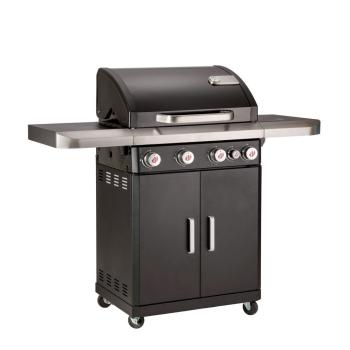 Zoom
Landmann Rexon 4.1. Landmann gas grill with 4 burners and side burner at the best price. Free home delivery within Estonia.
Video
Landmann Rexon 4.1 PTS. Gas grill with Landmann 4 burner and side burner at the best price. The Landmann PTS system ensures even heat distribution over the entire cooking surface.
• Metal wall coated with double-walled powder paint
• Stainless steel brand SS430 burners
• Side burner
• Thermometer on the cover
• Cast iron grills. You can also buy grilling plate art. 15902.
• Barbecue area: 64 x 40cm
• Enamelled inflammatory coatings
• Lower cabinet
• Piezo ignition for each burner
• Lockable wheels
• Can cook up to 12 people at a time
• Weight: 38kg
• Width 135cm, depth 52cm, height 120cm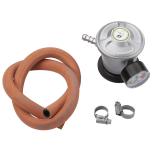 • Gas reducer with manometer and hose
• With quick release
• 2 mounting brackets
• The pressure gauge shows the gas level in the cylinder
Suitable for all Landmann gas grills
SKU:
L1077NO ,
Delivery time:
5- 14 days
26,99 €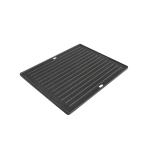 Landmann Rexon 4.1 gas grill cast iron double-sided (smooth on one side, striped on the other) grilling plate 32,5 * 40,5cm
SKU:
15902 ,
Delivery time:
1-3 tp
39,90 €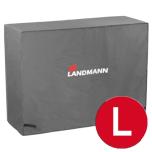 Landmann gas grill rain cover size L
• Dimensions: 165x 104x 53cm (width x height x depth)
• Material: polyester
• Protects the grill from rain, wind, pollen and dirt, significantly extending the life of the grill.
SKU:
L14326 ,
Delivery time:
5- 14 days
39,50 €