TOP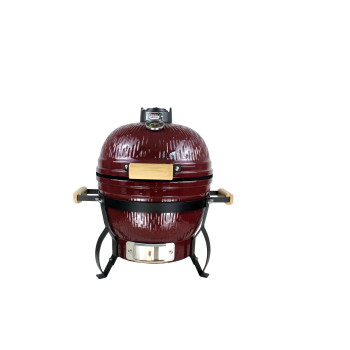 Zoom
Kamado Cherry Compact 16 ". Triple content and free home delivery within Estonia.
Price:
330,00 €
Kuumakse alates:
25,25 €
Video
Kamado Cherry Compact 16 "
Compact with a ripe cherry-colored body, but still a capable table-top kamado thanks to its multi-storey cooking surface. Introductory price at the beginning of the season.
The grill has a Triple Cooking System (TPS), which consists of three floors:
1) pizza / flame arrestor plate diam 22.8 cm, 2) baking tray diam 32.5 cm, 3) additional grate.
By using or combining the three levels separately, the grill is more powerful than other similar table-tops.
The grill has a cast iron upper damper and a stainless steel lower damper, stainless steel hinges with 2 springs, a thermometer, wooden handles and a frame covered with black metal powder paint.
• Grill diam 39cm.
• The dimensions of the grill when assembled are 54x 53x 58cm.
• The working height from the table surface is 33 cm.
• Weight: 32kg.
• Allows you to grill up to 6 people at a time.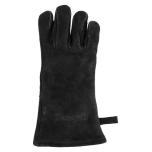 Barbecue glove made of suede
SKU:
86293 ,
Delivery time:
1-3 tp
14,90 €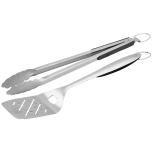 Dangrill grill shovel and pliers
• Grill shovel dimensions: 45.3x 9x 2.5cm
• Dimensions of grilling tongs: 40.5x 3.3x 3.8cm
• Material: stainless steel
SKU:
L86620 ,
Delivery time:
5- 14days
23,90 €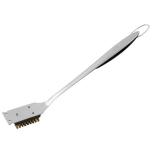 Grill cleaning brush Dangrill

• Dimensions: 45.5x 6x 4.8cm
• Stainless steel
• : 86587
SKU:
L86587 ,
Delivery time:
5- 14 days
12,99 €