Uus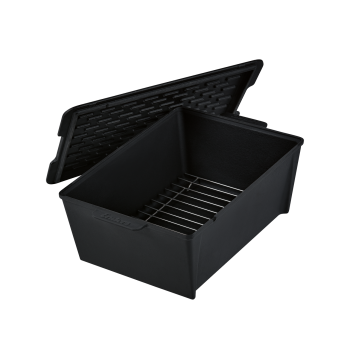 Zoom
Haudepott Enders Switch Grid
Price:
79,00 €
Kuumakse alates:
6,75 €
Haudepott Enders Switch Grid

• Square 34.5x 22.5cm enameled cast iron incubator
• Edge height 13cm.
• Capacity 5.5L.
• The construction of the lid allows the condensate generated under it to be directed back evenly.
• There is an opening at the edge of the pot that allows you to measure the temperature inside the pot without opening the lid.
Grilling gloves Enders, 2 pcs., Heat-resistant
SKU:
8785 ,
Delivery time:
2-5 päeva
27,90 €
Grillpann Enders Switch Grid
SKU:
7792 ,
Delivery time:
2-5 päeva
45,00 €
Pizza plate Enders Switch Grid
SKU:
7790 ,
Delivery time:
2-5 päeva
45,00 €