Smoking box for grill

• Allows you to give the food to be grilled the desired flavor and aroma
• Stainless steel
• Placed on a grill rack or gas grill on a flame diffuser
• Dimensions: 23x 9.5x 3.8cm
• Product weight: 0.395kg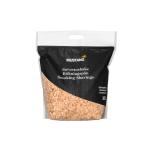 Smoking alder
• Capacity: 10L
• Made of alder
• Instructions for use: sprinkle a thin layer of alder crumb on the oven bottom stain at about 2dl / kg. Adding 1-2 pieces of sugar to the crumbs gives the fish a beautiful golden color and good taste. Smoke the fish for 20-50 minutes depending on the heat and the size of the fish. Fish are cooked when the meat is easily detached from the bones.
SKU:
L304833 ,
Delivery time:
5-14 days
5,50 €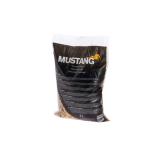 Alder smoke chips
SKU:
L229812 ,
Delivery time:
5-14 days
2,69 €