Uus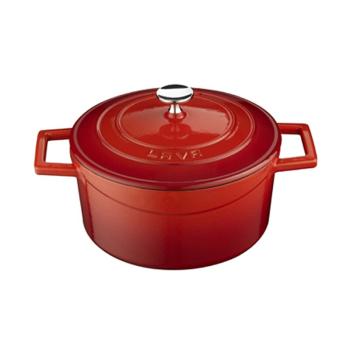 Zoom
LAVA Folk cast iron stewing pot, enameled, red 4.49L, round, Ø24cm
Price:
95,00 €
Kuumakse alates:
6,52 €
Video
LAVA Folk cast iron incubator, enameled, red, 4.49L, round, Ø24cm, 4-5 servings.
The incubator is covered with a triple layer of enamel, the outside is red and the inside is black. The knob on the cover is made of stainless steel. The thickness of the bottom of the pot is 5mm, the dimensions are 23 * 36 * 12cm, weight 5.41kg.
Suitable for use with all types of cookers and ovens, including induction.