Landmann dome grill Kepler 600 with cast iron grill. Free home delivery!
Landmann dome grill KEPLER 600
• Thermometer on the cover
• Enamelled lid, grill pan and charcoal
• Ventilation valve to regulate the air flow
• Landmann's original enamelled cast iron and articulated grill grate, which helps to distribute heat more evenly under the dome and add charcoal if necessary
• Two movable charcoal baskets for direct or indirect cooking
• Ergonomic handles with accessory hooks
• Chimney type ash collector with air supply control.
• Makes food for ~ 10 people
• Cooking surface: Ø56cm
• Size: 64x 101x 70cm
• Weight: 19kg
• The grill is suitable for Landmann cover for dome grills (14336)
• Product code: 11142
Under the German brand of Landmann, grills have been produced for over 50 years!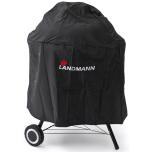 Landmann dome grill cover
• Dimensions: Ø66x 55cm
• Material: polyester
• Suitable for Landmann models Keppler 600, Keppler 400, Grillchef model 11102 and other grills with a diameter of 57 cm, the outer dimensions of which are less than 78 cm in diameter.
• Protects the grill from rain, wind, pollen and dirt and significantly extends the life of the grill
SKU:
L14336 ,
Delivery time:
5- 14 days
19,90 €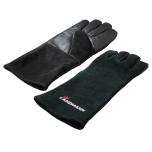 Landmann barbecue gloves
• 2 pcs
• Dimensions: 17x 36.5x 2cm
• Quality product!
SKU:
L13699 ,
Delivery time:
5- 14 days
29,99 €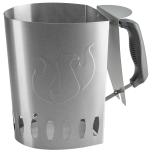 Landmann stainless charcoal firing lung
• Extra large ~ 5.4l.
• Recommended for anyone who cannot tolerate the smell of charcoal flammable liquids!
SKU:
L15200 ,
Delivery time:
5-14 days
26,99 €