Uus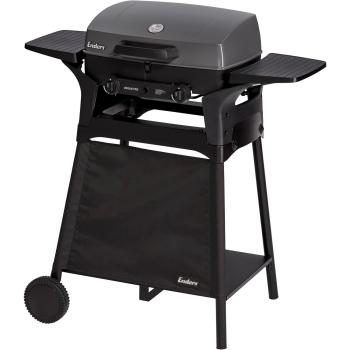 Zoom
Gas grill Enders Urban Pro Trolley. Free home delivery within Estonia!
Price:
396,00 €
Kuumakse alates:
29,05 €
Gas grill Enders Urban Pro Trolley
The gas grill Urban Pro Trolley is a compact yet powerful grill that is also suitable for smaller terraces. The body of the grill is made of time-resistant cast aluminum. Two stainless steel burners with a total power of 4.4 kW allow grilling with an open fire, as well as cooking and baking. The frame of the grill with large wheels is stable and allows you to move it. The enamelled cast iron grills have a total of 48 * 32 cm and fire protection plates are integrated inside. There are two grease traps under the body. Two easily removable side rollers that can be attached to the grill frame. A 5kg gas cylinder can be placed inside the grill frame. The grill can also be used with threaded hiking balloons when purchasing the corresponding regulator. The dimensions of the grill when assembled are 94 * 55 * 99.5 cm and the weight is 18.5 kg.
Uus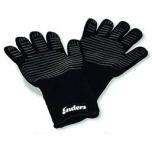 Grilling gloves Enders, 2 pcs., Heat-resistant
SKU:
8785 ,
Delivery time:
2-5 päeva
27,90 €