TOP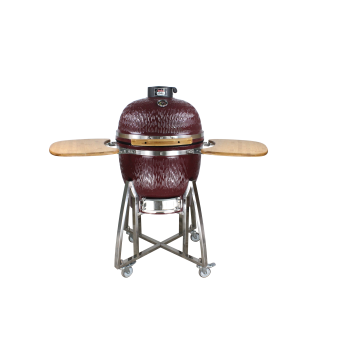 Zoom
Kamado Cherry Classic with 21 "stainless frame. Delivered assembled. Our sample hall Tuuliku tee 4, Tallinn supports the grill.
Video
Kamado Cherry Classic 21 ". Kamado grill with a very good price-quality ratio! The frame of the grill is made of stainless steel.
The grill has a Triple Cooking System (TCS), which consists of three floors - 1) pizza / flame barrier plate diam 32.4 cm, 2) baking rack diam 45 cm, 3) additional grate. Depending on the need, they can all be used together or only some parts can be used.
• The grill has a cast iron upper damper and a stainless steel lower damper with a unique pull-out ashtray, which makes the grill much easier to clean.
• Stainless steel with 2 springs.
• Thermometer on the cover.
• Wooden handle.
• Two folding wooden side shelves
• Stainless steel frame.
• The grill has 4 wheels, 2 of which have brakes.
• The diameter of the grill is 54 cm.
• Dimensions when assembled: 133x 66.5x 122cm.
• Working height from the ground 90cm.
• Weight: 90kg.
• Allows you to grill up to 10 people at a time.
Supplied in two boxes: a) body and b) frame.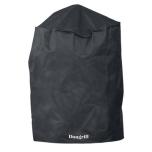 High quality Dangrill grill cover, suitable for large dome grills and also for 18 ", 21" and 22 "Mustang Kamados
• Cover for dome grill Ø 57cm in diameter, enough space for the handle
• Dimensions: Ø 72x 90cm
• Material: 0.45mm Oxford fabric (polyester fiber) + PVC
SKU:
L87086 ,
Delivery time:
5-14 days
46,80 €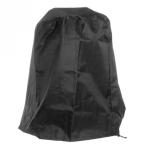 22 "KAMADO GRILL COVER
SKU:
L291123 ,
Delivery time:
5-14 days
24,50 €