TunaBone Kamado Classic 26 "grill XL, green, richly equipped, free transport within Estonia
Ceramic grill Tunabone Classic diam 26 "/ 66cm.
• Baking area diameter 57cm.
• Outgoing ashtray.
• Allows up to 15 people to cook at a time.
• The assembled grill weighs 109kg.
Accessories:
• Standard grill
• Two-level baking tray
• Two crescent type fire protection plates
• Two crescent grills
• Pizza plate
• Rain cover
• Grill grill cleaning brush
• Tuharoop
The grill is packed in two boxes!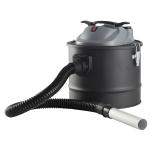 DAY Ashtray 1000W, 15 L
SKU:
95311 ,
Delivery time:
2-3 tp
55,00 €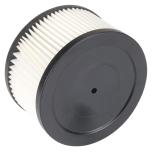 Filter DAY for vacuum cleaner 95311
SKU:
95308 ,
Delivery time:
2-3 tp
11,90 €