Landmann stainless charcoal firing lung

• Grilling charcoal in the lungs
• Dimensions: 31x 28x 18cm
• Stainless steel
• Extra large ~ 5.4l
• Recommended for anyone who cannot tolerate the smell of charcoal flammable liquids!
• Product code: 15200

Place the coals in the lungs and place burning paper or similar under the lungs and wait until the coals are lit. A good tool if you need to grill a lot.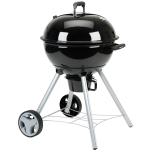 Landmann dome grill KEPLER 400
• Thermometer on the cover
• Enamelled lid, grill pan and charcoal
• Ventilation valve to regulate the air flow
• Stainless steel folding grill
• Ergonomic handles with accessory hooks
• Chimney type ash collector with air flow control
Under the German brand of Landmann, grills have been produced for over 50 years!
SKU:
L11141 ,
Delivery time:
5- 14 days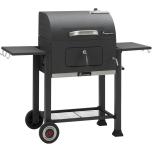 Landmann barrel grill GOTH with cast iron grill
• The height of the charcoal bath is adjustable, thanks to which you can adjust the distance of the charcoal from the cooking surface
• Makes food for ~ 10 people
• Baking surface 56x 42cm
• Size: 132 (86) x 108x 65cm
• Weight: 26.1kg
SKU:
L11430 ,
Delivery time:
5-14 days
235,00 €